HellYEAHBeyonce
"I know crazy so well. I know crazy so damn well."
-BEYONCE
DISCLAIMER:
What I post or reblog are mostly from OTHER SOURCES (websites/search engines/other blogs/etc), UNLESS I state they are from me (pictures that I actually took myself or edited photos). I do not own anything. I am not paid nor sponsored for making this blog. AND NO, this is NOT Beyonce.
DISCLAIMER for GIVEAWAYS:
I am not paid nor sponsored for the items in giveaways. Items are/were personally purchased or own by me.
PERSONAL NOTE:
My life gets pretty busy now and then. So PLEASE bear with me loves if I slack at times. Thanks! And a huge hug for supporting this blog. Forever will be a BEYstan!
Blog was created on
Sept. 2009
Pages
Veritaserum theme by © MaxGarcia 2013.
powered by Tumblr.
source: MTV
***************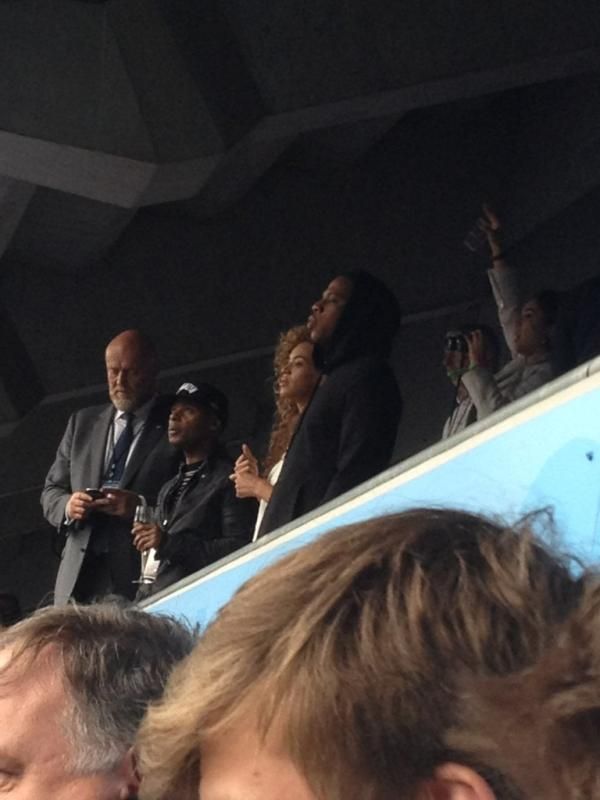 By Sowmya Krishnamurthy
Jay-Z and Beyonce spent the weekend in London enjoying several Coldplay shows along with their friend Gwyneth Paltrow, wife of frontman Chris Martin. Photos of the Carters drinking and dancing have surfaced at Manchester stadium as well as at Wembley Stadium. During the latter, they watched Roc Nation signee Rita Ora hit the stage as part of the Capital FM Summertime Ball.
Jay-Z and Beyonce have always been close with the Martins and just last week it was reporte that the celebrity power couples were planning a joint family vacation to Florida.
That close relationship, however, came under fire recently when Paltrow snapped and tweeted a picture of herself on stage during The Throne's Paris concert (June 1) with a caption that read, "Ni**as in Paris for real @mrteriusnash (the dream) tyty, bee high." The tweet caused enormous backlash due to its racial undertones. Initially The-Dream tried to take responsibility for launching the tweet from Gwyneth's phone unbeknownst to her, but the singer/producer retracted his statement last week to MTV News.
"Well, we were there, of course. We were Patron'd out of our minds, number one. Number two, I was moreso trying to take the heat for a friend because I knew that the reaction was going to be silly," The-Dream admitted to MTV News on the carpet for vitaminwater's Fader Uncapped concert in Hollywood on Thursday (June 7) night. "I know what she meant; I know what she didn't mean."
turnthemusicup17 likes this
hellyeahbeyonce posted this