HellYEAHBeyonce
"I know crazy so well. I know crazy so damn well."
-BEYONCE
DISCLAIMER:
What I post or reblog are mostly from OTHER SOURCES (websites/search engines/other blogs/etc), UNLESS I state they are from me (pictures that I actually took myself or edited photos). I do not own anything. I am not paid nor sponsored for making this blog. AND NO, this is NOT Beyonce.
DISCLAIMER for GIVEAWAYS:
I am not paid nor sponsored for the items in giveaways. Items are/were personally purchased or own by me.
PERSONAL NOTE:
My life gets pretty busy now and then. So PLEASE bear with me loves if I slack at times. Thanks! And a huge hug for supporting this blog. Forever will be a BEYstan!
Blog was created on
Sept. 2009
Pages
Veritaserum theme by © MaxGarcia 2013.
powered by Tumblr.
source: digitalspy
**************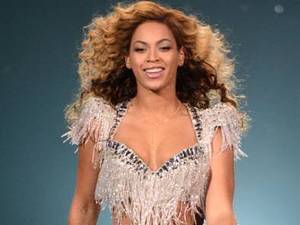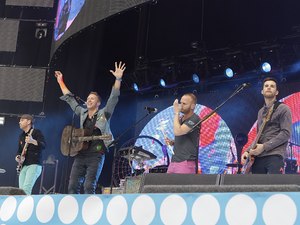 Beyoncé, Coldplay and Eminem will feature on a new charity compilation, it has been announced.

Rhythms Del Mundo: Africa contains African remixes of well-known tracks in aid of Artists Project Earth (APE).
The UK-based charity helps raise awareness of climate change and funds for disaster relief efforts.

The record will also feature the likes of Mumford & Sons, Red Hot Chili Peppers, Plan B, REM, Fleet Foxes and Bruno Mars.

It's the fourth compilation in the Rhythms Del Mundo series, which has seen previous releases including Cuba, Classics and Revival.

The tracklisting for Rhythms Del Mundo: Africa, which is available to pre-order now, is as follows: 

Coldplay - 'Viva la Vida'
Beyoncé - 'I Miss You'
Eminem and TS1 - 'I'm Not Afraid'
Bruno Mars - 'Grenade'
Plan B - 'She Said'
Cee Lo Green - 'Crazy'
Red Hot Chili Peppers - 'Under the Bridge'
Mumford & Sons - 'Timshel'
Shanade - 'I Am Because'
Aloe Blacc - 'I Need a Dollar'
REM w. Ali Farka Touré Band - 'Losing My Religion'
Fleet Foxes - 'Mykonos'
Rokia Traoré - 'Is This Love'

jdwhoisthat reblogged this from hellyeahbeyonce and added:

This is awesome.